University of Toronto
Over the past 193 years, the University of Toronto has established itself as a world-class research institute with 17 schools and faculties, 13 teaching hospitals, 19 graduate institutions, and 75 PhD programs. The University's accomplished alumni include four Canadian Prime Ministers and six Nobel Prize winners. With an annual enrollment of over 80,000 students, including more than 10,000 international students, the University is Canada's largest educational institution and has continued to be the nation's leader in higher learning and research. The University of Toronto is consistently ranked as one of the top 25 universities in the world. Visit the University of Toronto Website
OUR MISSION
The principal mission of the International Programs at the University of Toronto, New College is to provide effective and high quality enrichment, transition and preparatory programs for international students. It is home to many unique opportunities and programs whose aims are to respond to the complex issues international students face in university transition, language learning and cultural immersion.
Ranging from short term summer programs to full year conditional admission programs, the International Programs draws on established strengths from within the University of Toronto and outside industry professionals.
International Programs
Our community of students in all programs spans across a broad range of disciplines from business, engineering, humanities and life sciences from over 50 different countries. In recognition of the increasingly significant role international students play at the University of Toronto, the International Programs Office was established.
Its goal is to foster the strengths of the University and its undergraduate Colleges to help transition and prepare international students to undertake further academic rigors and augment language learning and university studies.
We wish to acknowledge this land on which the University of Toronto operates. For thousands of years it has been the traditional land of the Huron-Wendat, the Seneca, and most recently, the Mississaugas of the Credit River. Today, this meeting place is still the home to many Indigenous people from across Turtle Island and we are grateful to have the opportunity to work on this land.
Why do we acknowledge the land? Read more at indigenous.utoronto.ca.
Centrally Located in the Heart of Downtown Toronto
The University of Toronto's St. George campus is the largest and most urban among its three campuses and is located in the heart of downtown Toronto. The vibrancy of downtown Toronto draws students to the St. George campus from all around the globe and attracts world-class professors from every discipline. Since 1827, the historic St. George campus has developed a tradition of academic excellence and achievement and has driven the University's aspiration to continue graduating leaders who will make significant contributions to the world.
THE ST. GEORGE CAMPUS IS HOME TO THE FOLLOWING FACULTIES AND SCHOOLS:
Faculty of Medicine
Faculty of Law
Faculty of Arts & Science
Faculty of Applied Science & Engineering
Faculty of Architecture, Landscape, & Design
Faculty of Pharmacy
Rotman School of Management
Munk School of Global Affairs
School of Graduate Studies
Faculty of Music
Faculty of Kinesiology & Physical Education
And many others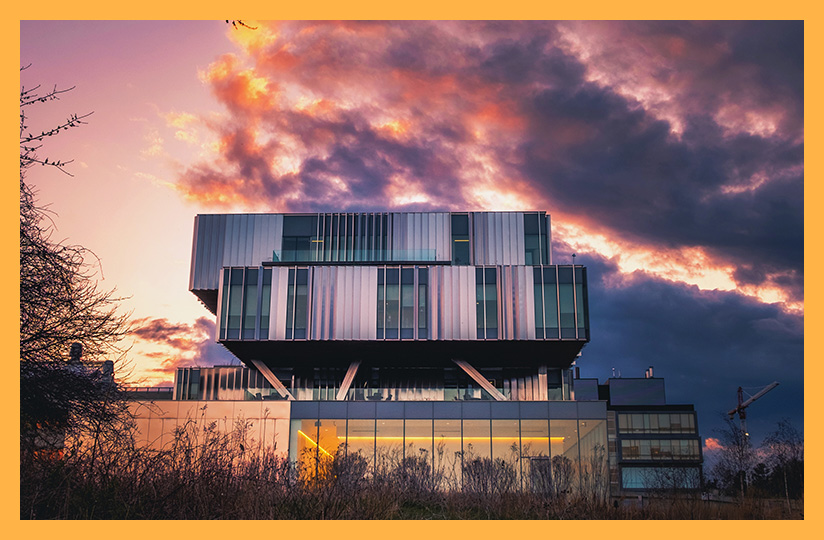 New College is one of the seven colleges that make up the University of Toronto. Its commitment to the University's multicultural student population makes it the perfect home for international students.
Opened in 1962, New College is one of the youngest and most modern colleges at the University of Toronto. It has developed its own traditions and identity, focusing on personal attention to students, innovative interdisciplinary programs, links with the professional faculties, career mentorship and community outreach initiatives. New College is a friendly and informal community that places a high priority on student support services and diversity.