Newly Admitted Students
Preparing your Child for U of T
Congratulations! We are so thrilled that your child has chosen to attend the IFP! There are several important things your child will need to complete before the beginning of the IFP. We are here to support your child as they prepare for their IFP arrival!
Pay Fees
Once your child has received an offer of admission to the IFP, there are several important payments your child will be required to pay:
IFP Deposit – In order to accept their offer, your child must pay a $5000 non-refundable deposit. This deposit must be paid by the deadline provided on their offer letter and will be applied to their tuition amount.

Minimum payment to register – This payment amount can be found on your child's tuition invoice on their Acorn account. This payment confirms their registration in the IFP and must be paid by the deadline listed in their IFP Welcome Guide. Note: At this time, your child's full tuition amount, as well as a complete breakdown of the fees, will be listed on Acorn. If possible, we recommend paying the total tuition amount so your child will not need to worry about future IFP tuition deadlines. The IFP Office will inform students when their tuition fees are updated.

Fall & Winter term tuition payments – If you choose not to pay the total tuition amount before the beginning of the IFP, your child can find the Fall term and Winter term payment amounts listed on their Acorn invoice. Deadlines can be found on the Student Accounts website
IMPORTANT NOTE ON FEES
Please note that the processing time to receive payments are 3-5 business days. We strongly encourage you to pay fees well before the deadlines to ensure they are received on time.
Please follow the payment instructions that are listed on your child's Acorn account. WE DO NOT ACCEPT WIRE TRANSFERS. To pay through Canadian banking, you must also have a Canadian bank account. Credit card payments can be made through ACORN directly, but please note that there is a fee for this service. There are no transaction fees for using Western Union for Students.
It is our understanding that there are some third-party companies who will offer to transfer your tuition funds for a fee. We don't endorse or recommend the use of these services and caution you that we cannot guarantee that they will provide correct information.
Apply for a Post-Secondary Study Permit
Your child should apply for their Post-Secondary Study Permit as soon as they receive their offer to the IFP. Study Permits can sometimes take several months to process, therefore it is very important that your child apply for their permit early.
Note: If your child has been studying at a high school in Canada, they must get a new Study Permit that is valid for university level study.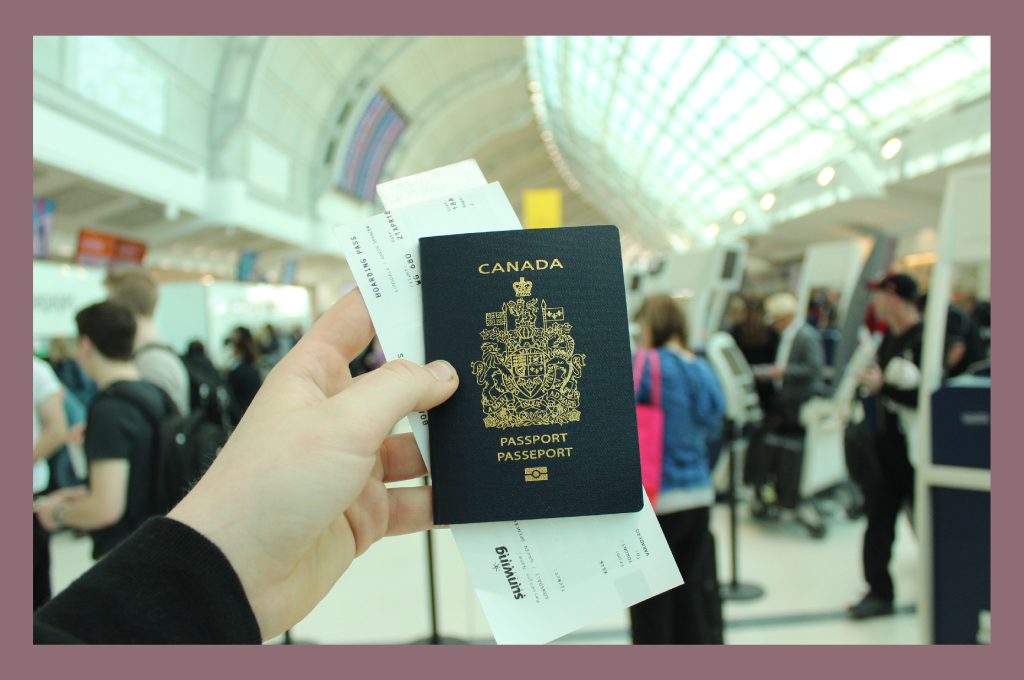 Activate UTORid & T-Card
Your child's permanent University of Toronto T-Card is a photo ID smartcard which provides identification for academic purposes, student activities and services, facility access and a Library Card.
Your child should activate their UTORid and U of T email address before they arrive on campus. This is incredibly important as your child will receive all important University information to their U of T email address. UTORid are required to access course materials online. It is important that your child activate this before the beginning of their IFP classes. Once they arrive on campus, they may book an appointment to pick up their T-Card.
For more information on T-Cards and activating the UTORid, please visit: tcard.utoronto.ca
Read Emails and Follow Deadlines!
Just like during the application process, it is incredibly important that your child read emails sent to them by the University. These emails will contain important information, instructions and deadline reminders. Your child should check their email frequently and read emails carefully. Your child should be especially mindful of any University deadlines. The University adheres to strict deadlines and not meeting deadlines may jeopardize your child's place in the IFP.
Orientation
Orientation is a vital element to your child's transition to University! It is a great way for your child to meet new friends and get to know the University. Your child will receive more information on Orientation as they get closer to the beginning of the IFP. We strongly recommend that they attend!
Keep Updated With Our IFP Parent & Family Newsletter!
We understand that this is a lot of information to go through. With this in mind, we will be sending out bi-monthly newsletters to share information about the IFP experience, give you resources to support your child, and answer some important questions that you may have.