University of Toronto, New College invites students from all over the world to join our community of global citizens.
During the program, students will be immersed in an interactive learning experience to explore, develop, and build global citizenship. Students will spend the program at the university campus in the heart of downtown Toronto, developing the necessary skills to create a more peaceful, connected, and inclusive world.
By bringing together talented high school students from all around the world, the GCP will expose you to new ways of thinking and understanding. What's special about our program is that you don't stop there: together with a team of students, you will create a potential solution to the Global Challenge, your final project, using that thinking and understanding to make a difference in the world.
Program Length: 2 or 3 Weeks
Age: 15-18
Next Available Session: June/July/August 2023
Minimum English Requirement: Advanced+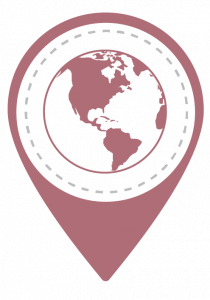 EXPLORE
Students will have the opportunity to explore attributes, views, and values that make them unique. As they examine varying definitions of Global Citizenship, students will refine the necessary skills for working within a diverse international community.  
Values & Responsibilities
Diversity & Respect
Privilege & Inequity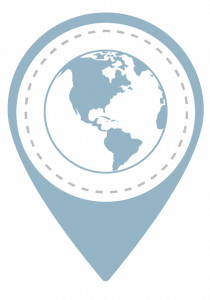 DEVELOP
Students will develop competencies for understanding how social factors, economic systems, and governance structures affect local and global inequities.  
Equality & Equity
Globalization
Media Literacy
BUILD
Students will design group projects, building on the knowledge and skills cultivated in the first two weeks. This project challenges students to find a way to ethically and responsibly engage in our global community to change the world.  
Shared Beliefs and Vision
Social Justice
Making a Change
Evaluation & Certificate
At the end of the program, students receive a personalized evaluation and those who successfully complete the course are awarded a certificate of course completion from University of Toronto, New College. Please note that the GCP is an enrichment program and does not provide advanced standing or credit for university courses.
During the morning Communication Class, University of Toronto instructors will work with students to build on media literacy, critical thinking, and communication skills, allowing students to expand their communication abilities through one-on one and group interactions.
In class, you'll explore topics like:
Media literacy: Where does my information come from? How do I know whether it's true? What other points of view are there?
Critical thinking: How do I look at a problem from more than one perspective?
Communication skills: How can I communicate effectively to share my ideas and teach others?
GCP is about more than just studying. In the afternoon, students will put their skills and ideas into practice during afternoon Global Citizenship Workshops, where they can explore new ways of thinking and challenge their views of the world. Trained facilitators who are upper-year undergraduate or graduate students will lead the Global Citizenship Workshops, offering students the opportunity to discuss and learn about global citizenship through interactive and reflective learning experiences.
Where does "authority" come from? Who should make decisions?
What sort of a leader am I? How do I work best in a team? How do I make decisions?
What values do we all share? What new things can we learn from each other?
What are the biggest challenges facing us in the world today?
How can I make a difference?
Together with a team of students from all over the world, GCP students will work collaboratively on a Global Challenge throughout the three weeks, culminating in a final project where they will use their critical thinking and communication skills learned during the program to create a potential solution to a real-world problem.
You'll also participate in off-campus team-building and cultural excursions and guest lectures from UofT professors. At the end of the session, you and your team will present your solution to the Global Challenge to an audience of students, instructors, counsellors and UofT professors.