Today, it is with mixed feelings that we part ways with Fei. Bringing in his extensive experience in the international education sector, Fei joined our team in a challenging time back in September 2020 as a Recruitment & Administrative Coordinator. As our only team member based in China, Fei has made a big impact in the short amount of time he has been with us through in-person student recruitment, supporting applicants through their admission process, and supporting current IFP students locally.  
This past year, Fei has demonstrated a passion for UofT and the International Programs which clearly shone through his hard work and dedication. To name a few of his accomplishments, Fei has conducted many in-person events such as a U of T Information Seminar for about 100 students, hosting Meet & Greet in-person events with the Faculty of Arts & Science and Rotman Commerce, and hosting an in-person social event for our IFP students who were only able to join us remotely.  
Fei will definitely be missed and we wish him all the best in this next chapter. Fei, we hope you come visit us in the near future!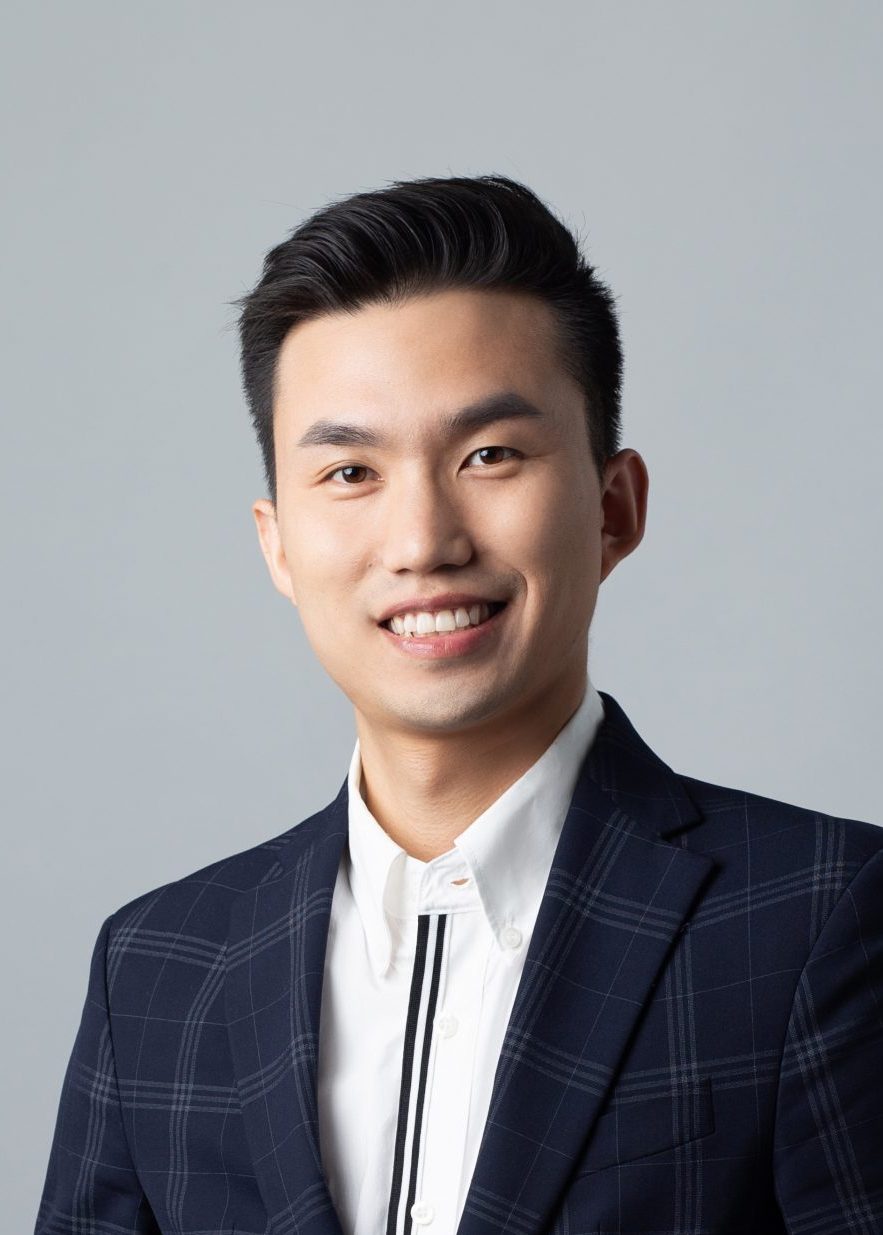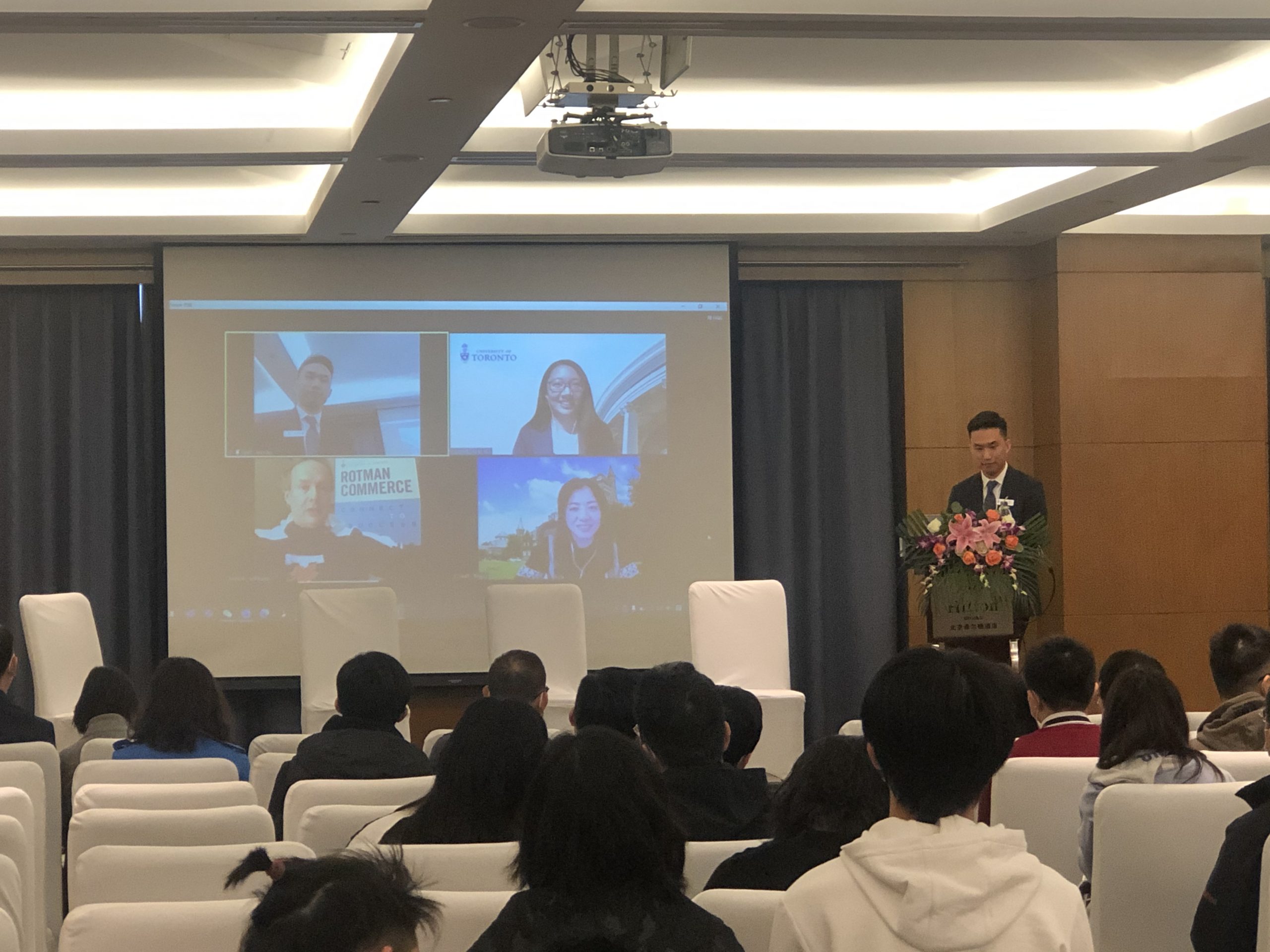 What's Next?
Last year, as the recruiter from our office, may be extended to tri-campus who is the only one able to travel (That often made my colleagues very jealous), I'm very honored to represent UofT and our office to leave footprints to 10 cities and many schools in China. It was a great year working with our team. However, every story has different chapters, and my next chapter will start with an entrepreneurial role in the international education industry.  
What was it like to work with a team completely remotely?
This year, due to the pandemic and lockdown policy, everyone in our team is working from home with a virtual team. The only challenge to me was the time difference. As China has a 12 to 13 hours time difference with Toronto, for some time, I would need to work at night. It also felt weird at the beginning with the sense of isolation since we don't see each other that often ( only once a week at our office meeting). But after a couple of weeks, this feeling was quickly replaced by the busy schedule from the Recruitment job. In the meantime, as a fresh-started UofT recruiter in our team, I often had millions of questions to bother my colleagues and that really helped me plug in the team. To be honest, our team leaders have done a great job of showing their care and taking action to help our mental wellness from virtual fatigue. I also found myself can be very productive when working remotely since there is less chance to get distracted. So the overall experience of working remotely has been very positive.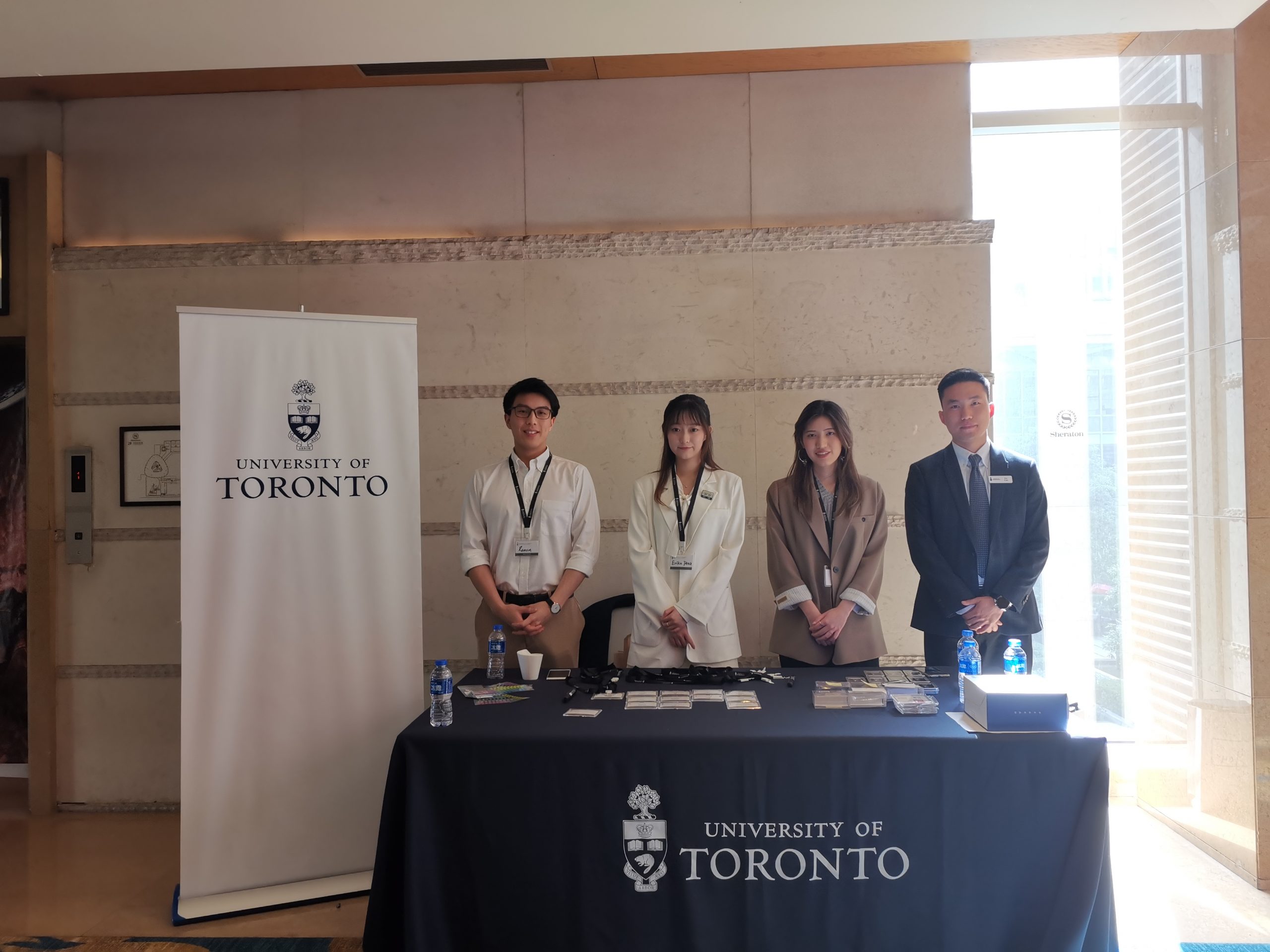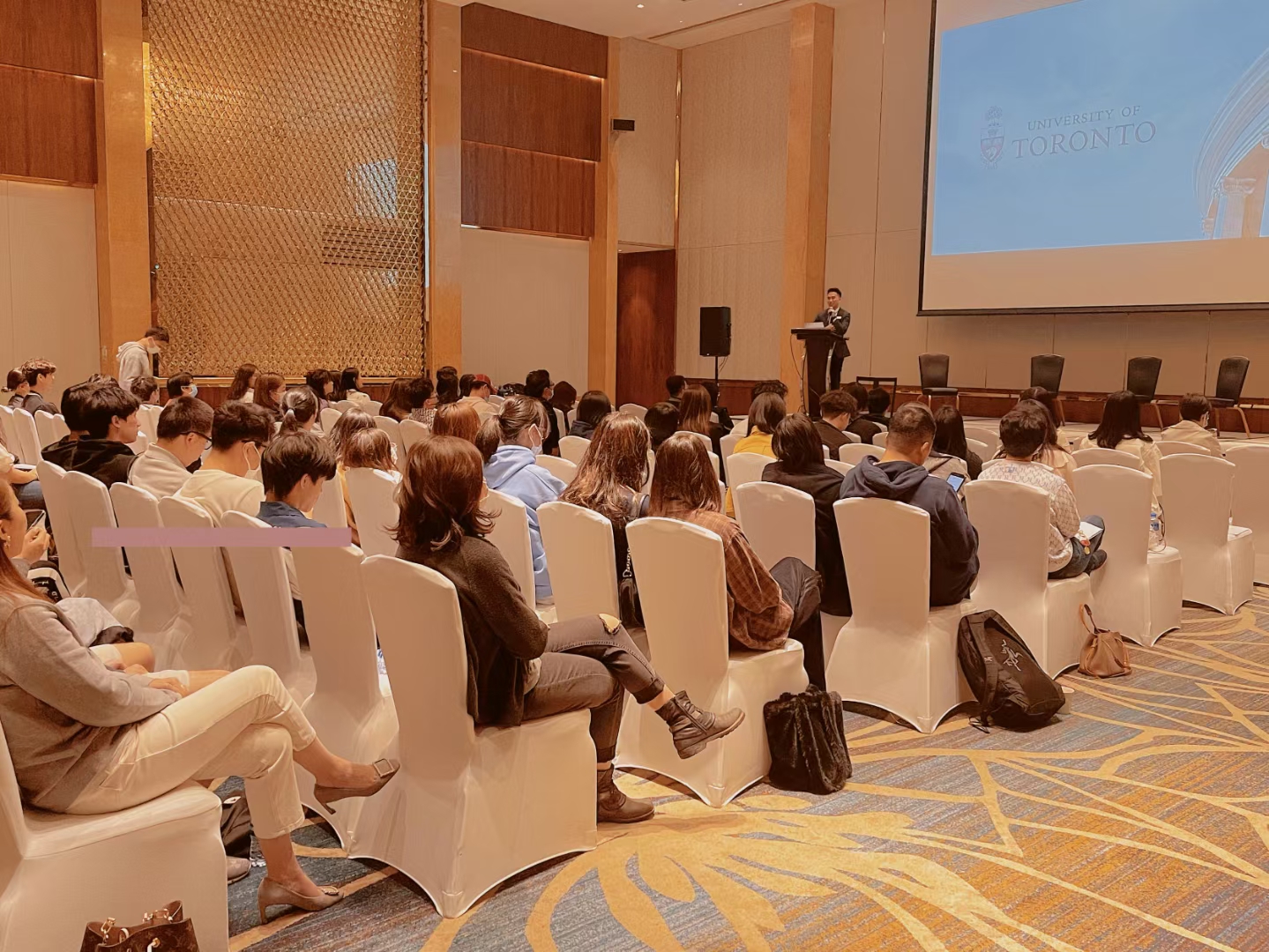 "Fei has been a pleasure to work with this past year. His work with our students, parents, schools, and partners across China has greatly enhanced our dedication to them, and his commitment and energy will be sorely missed in our office. I believe Fei will definitely achieve great things in his future pursuits, and I look forward to crossing paths with him again in the future." 
Sage, Recruitment & Communications Manager
What will you miss from the International Programs?
There are lots of things I will be missing! Firstly, It definitely will be the people, both internal and external of our office. I'm very grateful that I have met so many amazing people during this year's recruitment journey. It is such a pity that I even haven't got a chance to go back to Toronto to meet everyone in the office. I believe we will meet each other in the very near future. I will also miss the sense of satisfaction when helping students explore different options and opportunities at UofT. It is super rewarding when seeing incredible students successfully admitted to their dream school – UofT, all the hard work of the entire team has paid off. Last but not least, as recruiters travel a lot, I will miss the opportunity to travel and explore new places very badly.