My Experience as an International Student at the University of Toronto
In the summer of 2017, I participated in the Green Path program in University of Toronto Scarborough, an English training program for the second language speaker of English. At first, I felt nervous because I just transitioned from high school to University, and therefore I was unfamiliar with everything regarding the University. Meanwhile, I was under a lot of pressure since I knew I had to pass all the exams and assessments, including reading, writing and listening before I could really enter the university to begin my study.
At the beginning, the most difficult thing for me was writing. I started to learn how to paraphrase sentences and paragraphs; how to write a brief summary; and how to write an academic essay. They are all challenging for me because I rarely experienced this kind of practice before, even though I had already studied in Canadian high school for 3 years. Therefore, during this process, for me, who is just starting out, the writing skill is inadequate for the University standards. Thus, I started to have more practice on writing and reading everyday.
A few weeks later, the midterm exam was coming. However, my results were very unsatisfactory. I only got B- in total, failing to meet the qualifications to begin studies in UTSC. My pressure was even getting greater since I realized this is not a simple course, and I must work much harder than before. Then, I started to find my professor to modify the summary or essay I wrote frequently, and I often revised my paragraphs at least 3 times. During that time, my professor helped and taught me a lot with patience, and I could see my writing skills had been improving, which also makes me more confident. Finally, I got the ideal results in the final examination and I started my University life smoothly in September, 2017. During the four years of study, I have applied a lot of knowledge that I had learned in the Green path program. For example, how to email my professor, or how to generate the work cited for essays.
Furthermore, my university life was also fruitful.  I remember that when I was a freshman student, I participated in CUA,Chinese Undergraduate Association at U of T, and became a member in the marketing department, in order to make more friends and improve my social skills. Therefore, my role is to advertise our association in the cafeteria during the lunch period and try to make more students understand and join in it. Meanwhile, my colleagues and I have to brainstorm and create various activities that can gather everyone together. During this process, my communication and organization abilities had improved significantly. I believe this is a very meaningful experience.
Moreover, in the process of studying in university, the number of tasks and assignments was heavy in my daily life. Thus, it is very important to arrange time reasonably. It would leave many tasks to the last few days before the deadline if without a good planning, which may lead to the poor quality of the assignment. I remember that on the eve of an exam, the library would be full of revising students, some of whom would spend most of the day in the library. This has become an iconic scenery, which was also a special experience. There is another thing that still remains fresh in my mind. At the beginning of my first year, I was not used to checking my email frequently, so I missed certain important emails from my professors, which cause the delayed progress of some assignments. Having learned my lesson, I started checking email every day, and I found out checking email is a good habit to get into. After a whole year of study in the freshman year, I not only completely adapted to the life and pace of the university, but also made good friends with my heart. We helped each other, studied together, and spent four wonderful years altogether.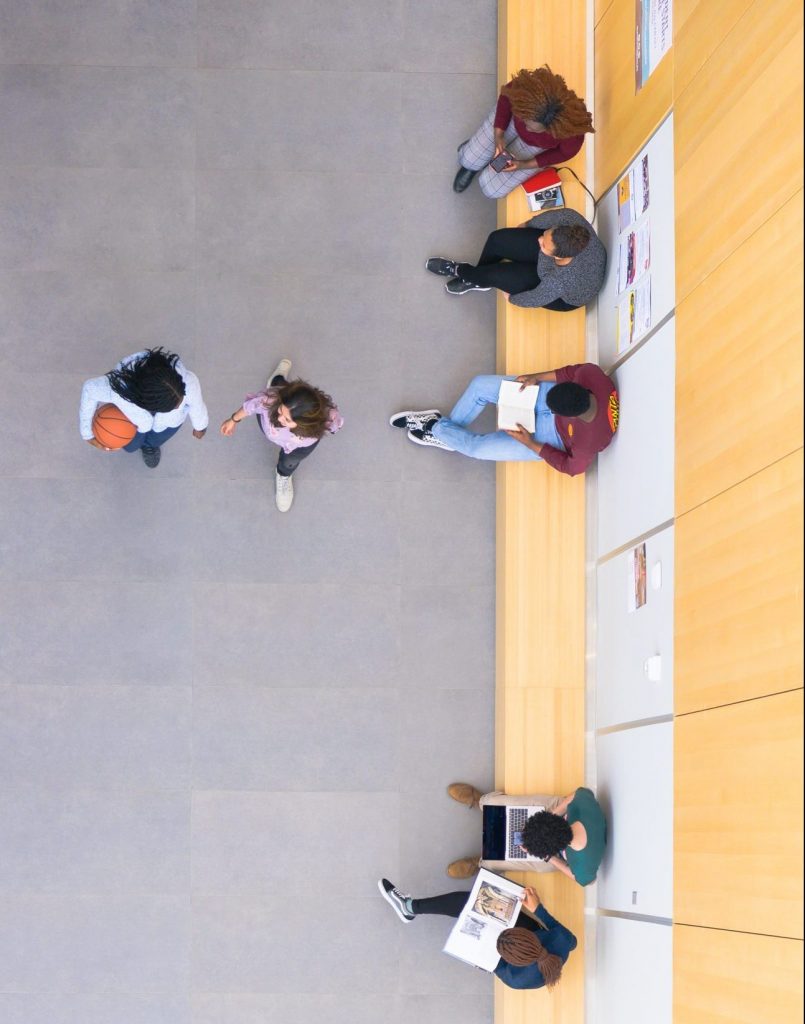 This year, I graduated from University of Toronto Scarborough successfully, and I will continue the master study in UofT. Recalling the experience of Green Path, although it was stressful, it was still an enjoyable and meaningful experience. During the two months, I not only learned a lot of knowledge as well as practical skills and familiarity with college life in advance, but also met a lot of classmates and became friends. Finally, I realized that not leaving any regrets is the most crucial factor in my life. At the same time, hard work will be harvested. I am very grateful for my experience, which has helped and influenced my future study and work significantly. I hope everyone will not have regrets in their own lives, and we will work together.
Angela has recently graduated from the University of Toronto and will be starting her graduate studies in Language and Literacies in Education Program at the Ontario Institute for Studies in Education (OISE) in the Fall. She has joined the International Programs team for this summer, bringing in her knowledge and experiences as an international student.