Moving Forward
This week, one of our long standing colleagues will be leaving our team onto an exciting new opportunity. Tim Clarke has been with the International Programs team for 16 years. He first started as a Summer Camp Counsellor back in 2005 when there was only the Youth International English Program. He later joined the administrative office in 2007 and have since then contributed to the development of many new programs and continued to make the programs a special experience for all. As of Monday, January 23rd, Tim will be joining the John H. Daniels Faculty of Architecture, Landscape and Design working in Events and Business Development. We took this time to talk to Tim and reminisce about his time here with us. Take a look below!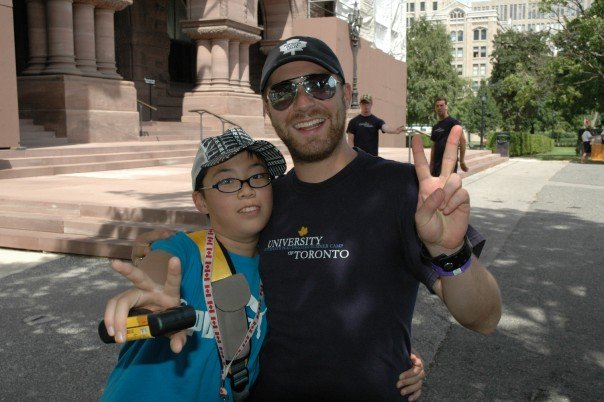 What is your favourite memory from all these years?
With so many memories of the last 15+ years, it's hard to narrow it down to just one. But I think my first recruitment trip to Russia in the winter of 2007 is right up there because it incudes so many firsts for me. It was my first time in Russia, my first time recruiting students, and the first time I had the opportunity to meet colleagues from other language schools from all around the world. Many of those colleagues have remained close friends over the years. We have laughed and cried together, and always reminisce about that trip. It's fun to think about how young we all were, and how those memories will stay with me for the rest of my life.
What was your favourite thing about working at the International Programs?
Generally speaking, I'm not one to have favourites. I have a hard time choosing favourites of anything. But in this case, I know the answer immediately: the people. The incredible team in our office at New College that started out as a tiny group of us, and blossomed into a powerhouse team; all our incredible partners around the world that work tirelessly to recruit students for us, and to ensure that everyone felt welcome and safe in their home countries when we visit for recruitment trips; all the incredible counsellors over the years – I don't even want to guess how many there have been!; all the friends in the industry that I have met from all over the world; and of course, the students. We have had students from 10years old to over 75 years old over the years. Being in my role, it hasn't always been easy dealing with teenagers, but it's always been rewarding!  Everyone I have met over the last fifteen years have really helped to shape who I am both professionally and personally.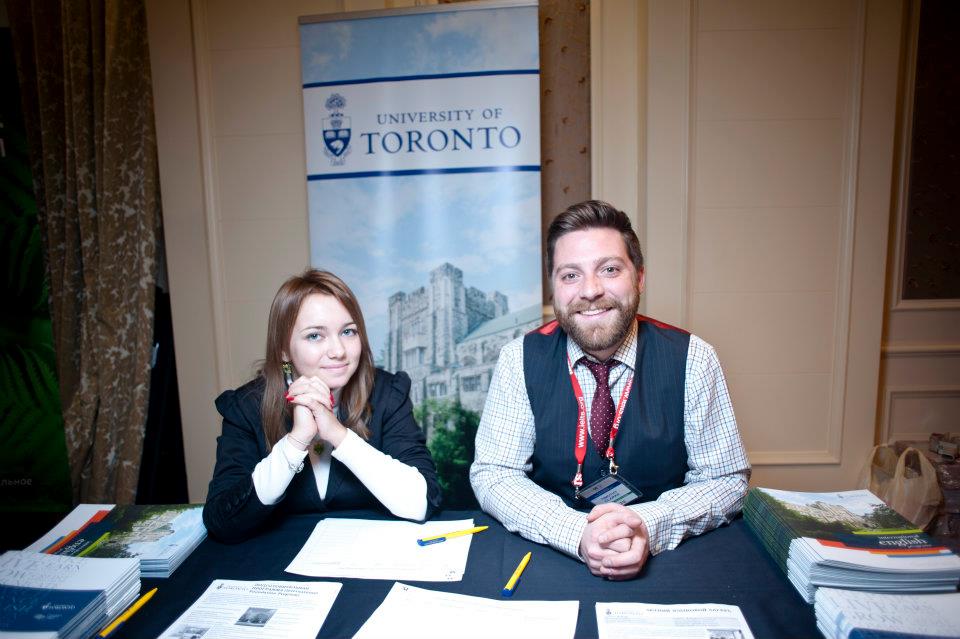 What's next?
The last year has been interesting (to say the least) for all of us. In many ways, I've enjoyed having this time, working from home, to reflect on my career and where I would like to be in 5, 10, and even 20+ years' time. For many years, dreamed of someday opening my own little bed & breakfast or a small Inn (either here in Canada or abroad), and I have been looking for new experiences that could help me grow, and move further into the hospitality field. I also know that I would like to stay at the University of Toronto. U of T has been my home for so long, and it's an incredible place to work. So, when this position at Daniels opened up, I jumped at the chance for a change. Working in events and business development during a lockdown will no doubt present its own set of unique challenges. But I am looking forward to new challenges, and in a new industry. While I will miss the International Programs office a lot, it's comforting to know that I'll just be right across the street!
What will you miss from the International Programs?
I think I would get into a lot of trouble if I didn't start out by saying, "All of my incredible colleagues!". So I'll start there. 😉 In all honesty, we have become such a great team (that really feels like a big family), that I know we will all stay in touch. I'm also happy that we will continue to be able to work together in the future on all sorts of different projects.
A huge part of my life for the last 15 years has been travel. I have been so privileged to be able to travel for a living. Getting the opportunity to travel extensively around the world has been unbelievable. I have seen so many cities that I would never consider going to if not for work. This will be one of the biggest things that I will miss. But it definitely won't stop me from travelling! I am already planning two trips for once the pandemic ends and it is once again safe to do so. Hopefully I will be able to continue to see a lot of the friends and colleagues that I have met over the years – and we won't have to talk about allocations, dates, or fees!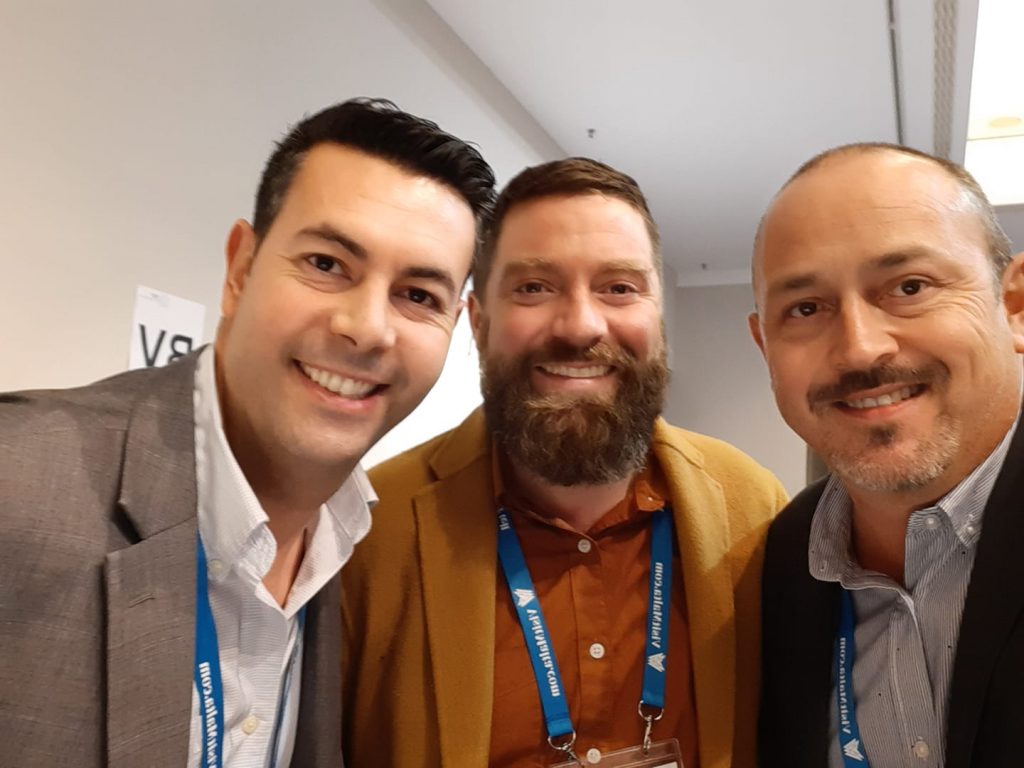 We wish Tim all the best in his new position and as we're reminded by our summer students, it's not goodbye, but see you later.