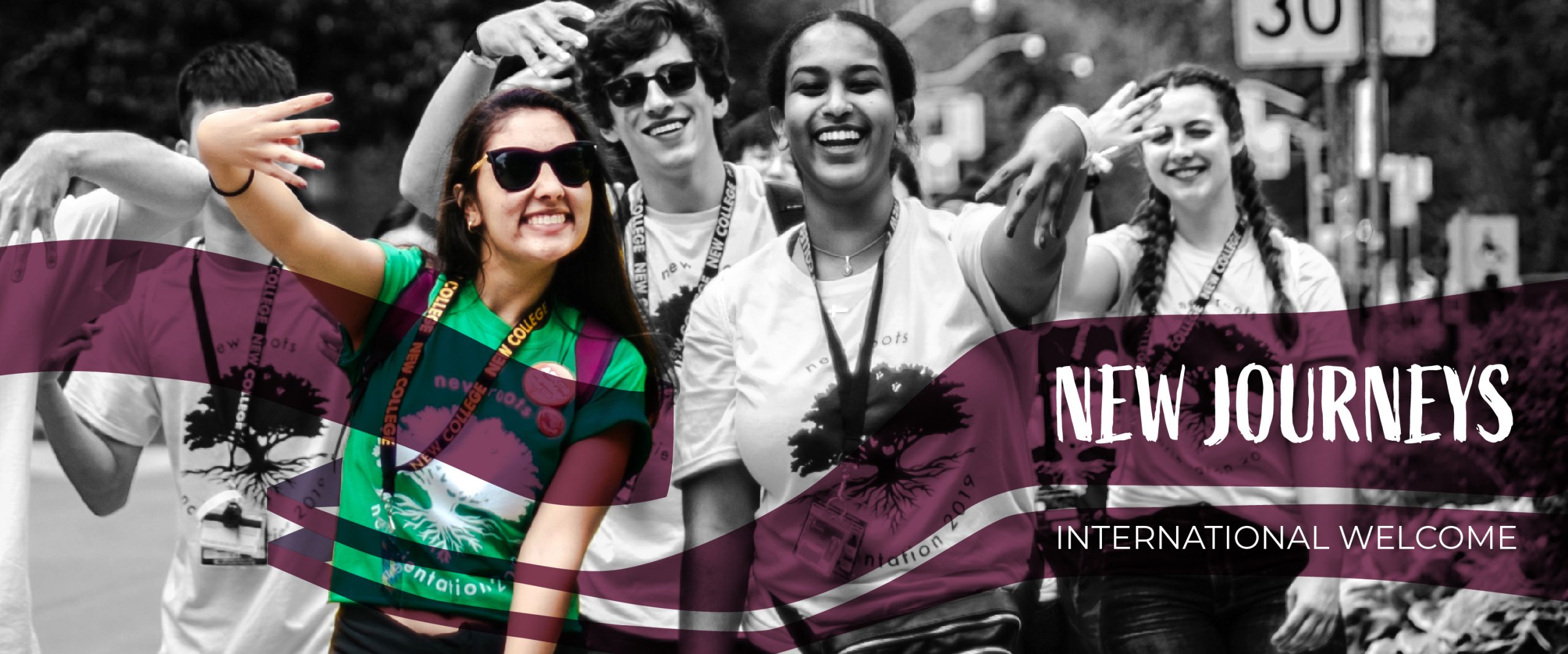 New Journeys: International Welcome is a program specifically designed to meet incoming International Foundations Program and New College international students' unique needs and concerns. By attending New Journeys, students will have the opportunity to get a head start as they enter this exciting new chapter of their lives at New College and the University of Toronto.  
This program strives to prepare students for what is ahead, connect students to meaningful communities and resources, and support students through this academic and personal transition.   
Dates: August 29, 2022 – August 30, 2022
This program is for incoming international New College students. 
How To Register
To register, click on the button below. If you are having any issues registering, please email
new.studentlife@utoronto.ca
with your UTORid and UofT email.
Click on the boxes below for the time and more information about each session. Specific details for each session will be available to you on Quercus once you register for New Journeys.
Please note that all times are in Eastern Daylight Time (EDT). 
Follow the New College Office of Residence & Student Life at @lifeatnew. We'll also be posting updates there!